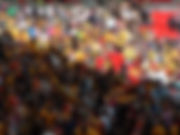 There a number of ways listed below to contact us.
Please fill in the form for membership enquires only:
*Not to be used for booking your seat on the coach.
Personal bookings can be taken in the Newport County Club shop (Monday - Friday 9.30am - 4.30pm;
Saturday Matchdays 10am - 2pm; Tuesday Matchdays Noon - 4:30pm. You can also contact Bob Herrin (01633 274440) outside shop opening hours up to 8pm. Please note that due to the very high demand, priority will be given to Supporter Club members on any subsequent waiting lists.
​
Membership Forms 2019 - 20.
Membership Forms for the season 2019 -20 are now available from Committee members.
​