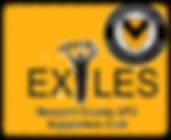 Safecracker Draw.
2019 - 20
​
Everyone at Newport County AFC Supporters club are stunned and devastated by the shocking news of the death of our former manager Justin Edinburgh at the age of 49.
All our thoughts and prayers are with Justin's widow Kerri and children Charlie and Cydnie. We hope they will be able to find some comfort in the outpouring of love and respect for Justin from the worldwide football family.
Justin delivered us the holy grail of Football League status and leaves us all with special memories from his time with the County. RIP
Supporters Club help scure the signing of Josh Sheehan.
The Supporters Club have partly funded this deal in conjunction with JKM and individuals who wish to remain anonymous.
For all existing members you can take pleasure knowing that your membership and continued support has helped to contribute to
Josh Sheehan joining Newport County AFC.
If you would like to Join the official Supporters club, please click on the link below print off the form and hand to one of the committee members Thank You.
Membership Forms 2019-20.
Membership Forms for the new season 2019-20 are now available from Committee members.
Please note the Safecracker is a weekly draw.
There are numbers available from Ian Monaghan.
On Saturday Home games, Ian will be in the Dodger between 1pm & 2pm then in the marquee Bar outside the ground between 2pm to 2.30pm approx.
Date : Match : Winner : No;
03.08.19 Mansfield S. Rose Jones 26
10.08.19 Cambridge J.Challingsworth 83
17.08.19 Plymouth J.Morris 108
24.08.19 Crewe Alex. D.Hando 35
31.08.19 Forest Green C.Carter 14
07.09.19 Port Vale S.Herrin 52
14.09.19 Northampton A.Brand 93
21.09.19 Exeter City J.Williams 47
28.09.19 Swindon I.Monaghan 12
05.10.19 Carlisle G.Marsh 21
12.10.19 Cheltenham D.Hando 35
19.10.19 Scunthorpe R.Black 50
27.10.19 Colchester Utd D.Hando 35
02.11.19
09.11.19
16.11.19
23.11.19
30.11.19
07.12.19
14.12.19
21.12.19
28.12.19
04.01.20
11.01.20
18.01.20
25.01.20
01.02.20
08.02.20
15.02.20
22.02.20
29.02.20
07.03.20
14.03.20
21.03.20
28.03.20
04.04.20
11.04.20
18.04.20
25.04.20
Personal bookings can be taken in the Newport County AFC Club shop (Monday - Friday 9.30am - 4.30pm;
Saturday Matchdays 10am - 2pm; Tuesday Matchdays Noon - 4.30pm. You can also contact Bob Herrin (01633 274440) outside shop opening hours up to 8pm. Please note that due to the very high demand, priority will be given to Supporter Club members on any subsequent waiting lists.